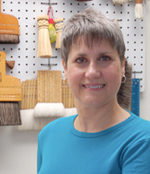 Elizabeth Wendelin
Tel: 215.343.7162
e-mail Elizabeth

Elizabeth Wendelin is an Art Conservator in private practice since 1989, specializing in the treatment of fine art on paper, archival materials and documents and paintings done on parchment. She completed her Master of Science degree at Winterthur/ University of Delaware Program in Art Conservation in 1984, and was named a Fellow of the American Institute for Conservation of Historic & Artistic Works in 1996.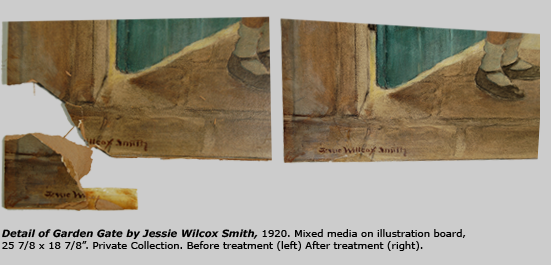 As a highly skilled practitioner, Elizabeth undertakes conservation treatments on art and archival materials that span the centuries owned by institutions and private individuals around the United States. Her recent clients include The Brandywine River Museum, The Franklin Institute and the Palmer Museum of Art at Pennsylvania State University.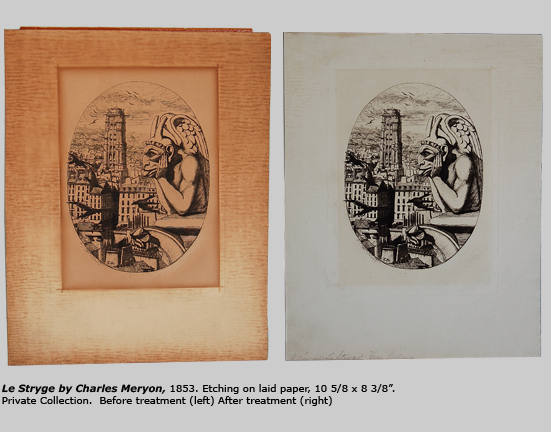 Additional services include collection surveys in the assessment of art work for condition and conservation treatment as part of state and national grant programs. She also presents lectures to the public about conservation treatments and the preservation of family collections, helping to educate and raise awareness and appreciation of art conservation. Elizabeth has published articles on various treatment topics, under the auspices of the American Institute for Conservation of Historic & Artistic Work, which have enhanced the body of knowledge within the paper conservation profession.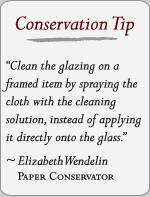 For more paper conservation tips and guidelines call or
email the ACA.