Julie Baker
Tel: 610.353.8188
e-mail Julie

Julie Baker is an independent Conservator for Objects of Artistic and Historic origin and provides museum-quality documentation and treatment, along with professional consultation activities, for a wide range of three-dimensional collection materials. Before completing her MS degree from the University of Delaware- Winterthur Art Conservation Program in 1990, Julie earned a BA in Classics from Dartmouth College and combined studies and work experience in archaeology, paleontology, art history, chemistry, and fine arts. She remains ever grateful to have been trained by master conservators and to have worked with esteemed colleagues at some of the nation's foremost museum collections of sculpture and decorative arts, archaeology, ethnography, history and the natural sciences.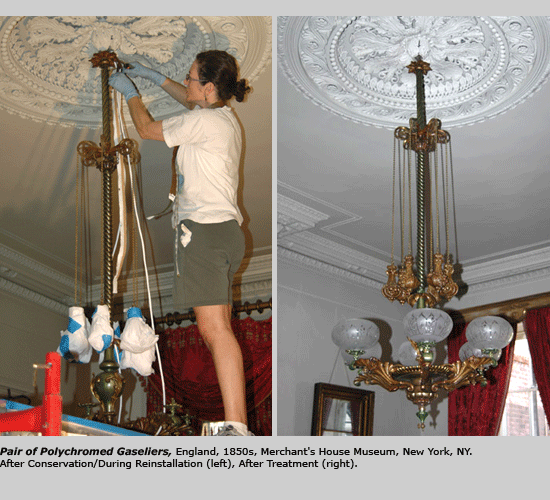 Julie established her conservation practice in 1994 and is pleased to offer a variety of services to the community of museums, institutional collections, non-profit organizations, government agencies, and private clients. She has been involved in the examination and treatment of objects ranging from ladies' fans to public monuments and practically everything else in between- with material types including ceramics and glass, metals, stone, masonry, plaster, organic substances such as wood and plant fibers, bone, ivory, feathers, leather and other skin materials, plastics, and mixed ("composite") media. Julie also works on a number of collections preservation and management issues including exhibition, transportation, storage, environmental controls, lecturing, training, technical research and project development.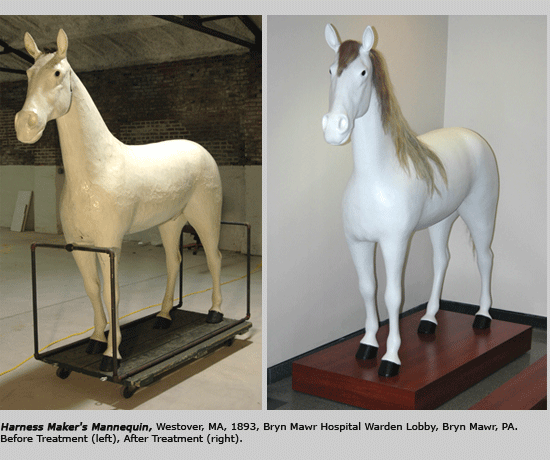 For more objects conservation tips and guidelines call or
email the ACA.